4.7.

Expansion of UMC modules with extended attributes#

The domain management UMC modules allow the comprehensive management of the data in a domain. Extended attributes offer the possibility of integrating new attributes in the domain management which are not covered by the UCS standard scope. Extended attributes are also employed by third party vendors for the integration of solutions in UCS.

Extended attributes are managed in the UMC module LDAP directory. There one needs to switch to the univention container and then to the custom attributes subcontainer. Existing attributes can be edited here or a new Settings: extended attribute object created here with Add.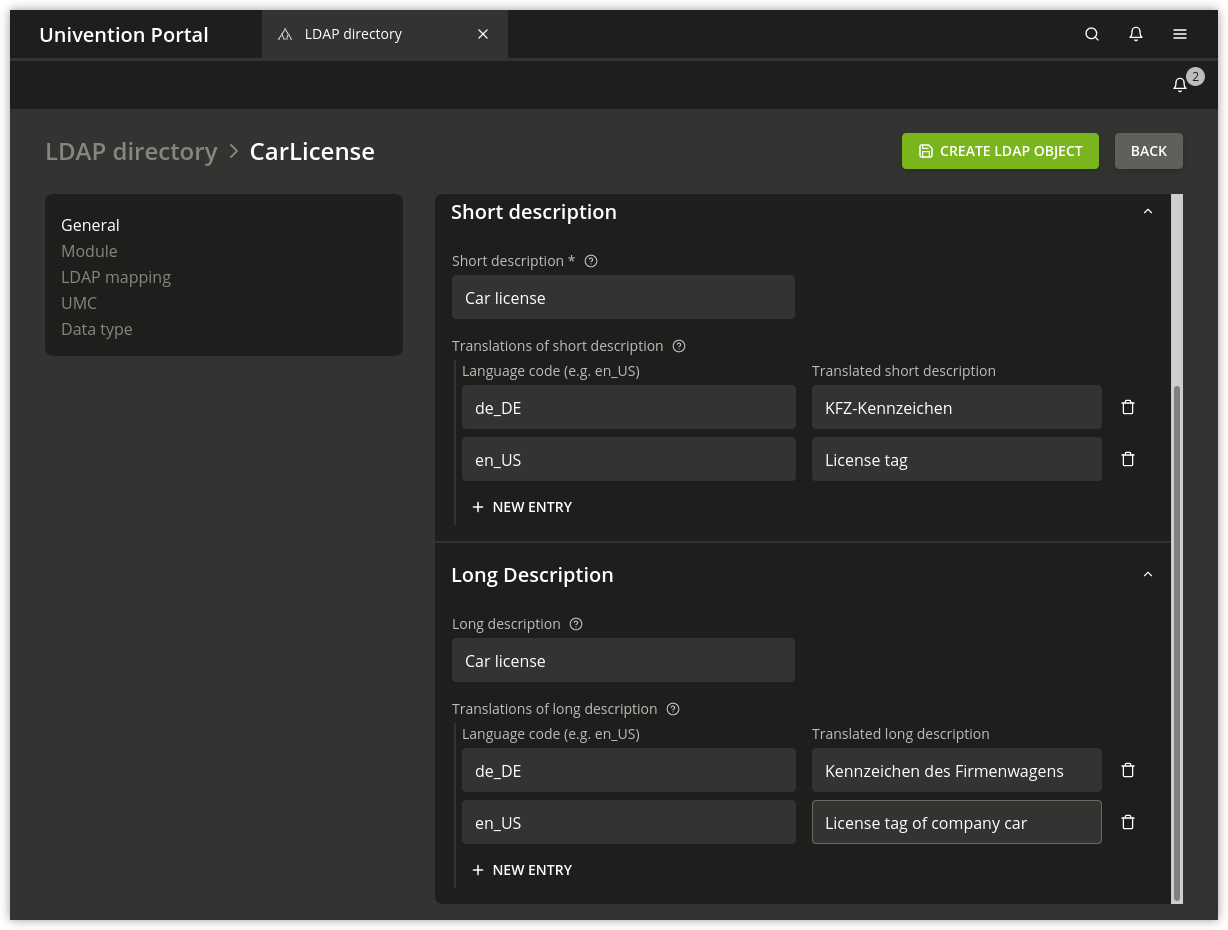 Extended attributes can be internationalized. In this case, the name and description should be compiled in English as this is the standard language for UMC modules.