User management via Univention Management Console module
6.1.

User management via Univention Management Console module#

Users are managed in the UMC module Users (see Univention Management Console modules).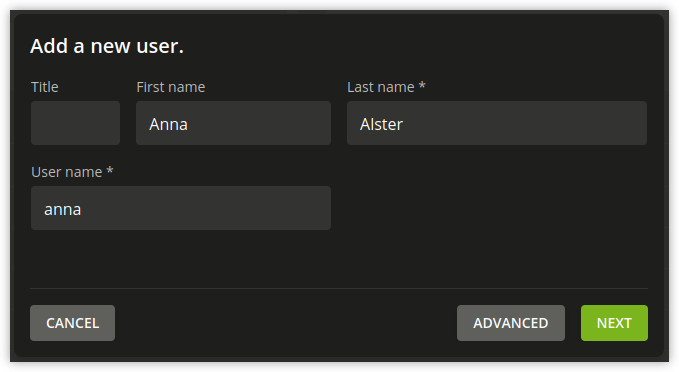 With Next on Fig. 6.1 the second page Fig. 6.2 is shown, where the initial password can be set.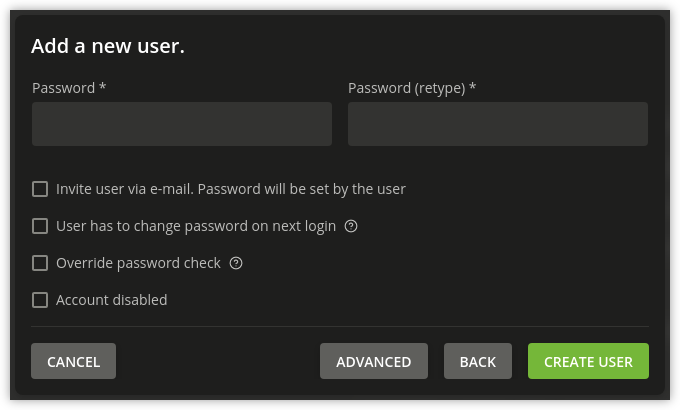 As an alternative the user may set the initial password himself if the Self Service app is installed. For this to work an external email address must be given, which is registered at the contact email address. The user will then receive an email to that address containing a web address and a token, which can be used to set the password and unlock the account. For this also see Password management via Self Service app.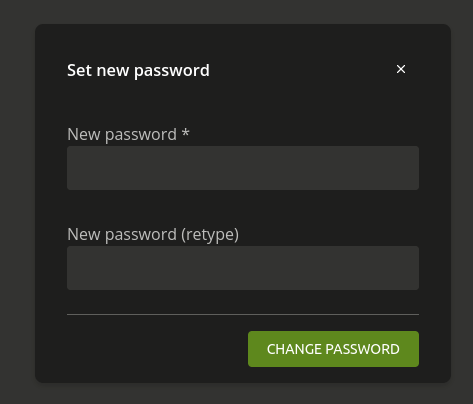 By default a simplified wizard for creating a user is shown, which only requests the most important settings. All attributes can be shown by clicking on Advanced. The simplified wizard can be deactivated by setting the Univention Configuration Registry Variable directory/manager/web/modules/users/user/wizard/disabled to true.